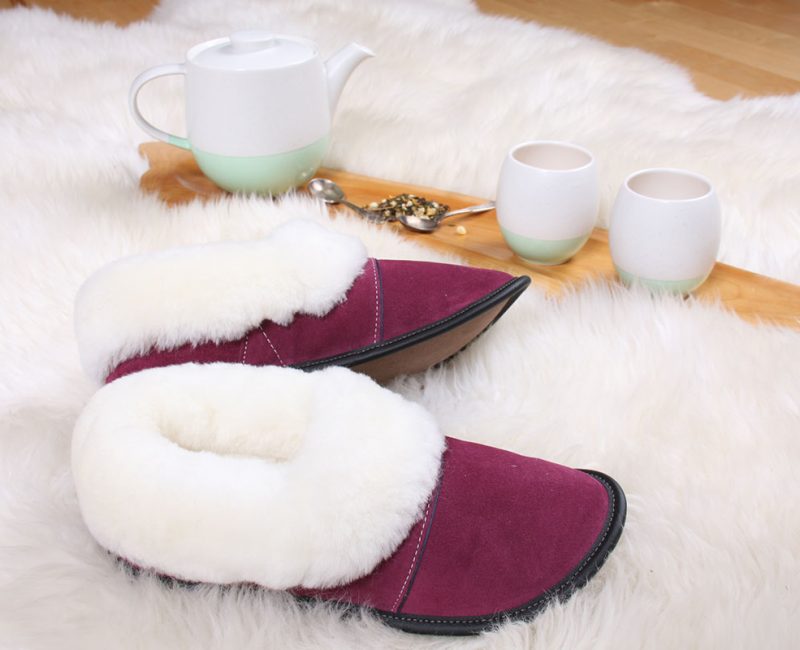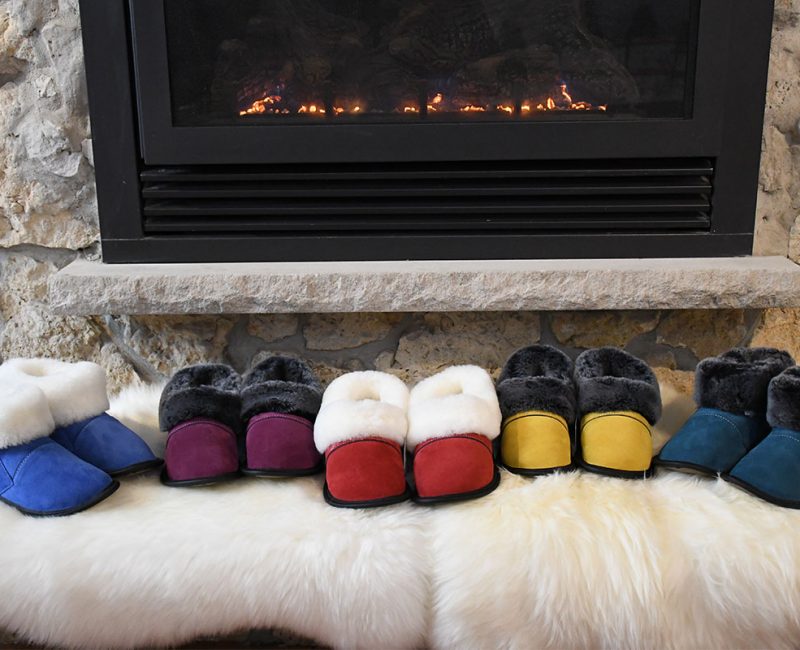 Bring the wonderful feel of sheepskin softness to every step you take!
Nothing says cozier like Garneau sheepskin slippers. Winding down your day with a cup of coffee or tea by the fireplace in your favourite chair reading a book, you'll love the soft feel of sheepskin on your feet wherever you go.
Garneau sheepskin slippers are Canadian-made slippers crafted with only the finest sheepskin from New Zealand and Australia. Their sheepskins have an unmatched feel and density, which enables them to craft refined products that strike a natural balance between lightness, comfort, and durability. Because they source only the finest materials, their leathers and suedes are recognizable by distinctive softness, suppleness, and silky feel.
Come visit us and buy a pair today!
PRODUCTS
Sheepskin Garneau Slippers
Features on why to buy Garneau Slippers:
Health Benefits
Sheepskin against the body activates the blood circulation and the immune system supporting the relaxation and regeneration of the body. It also helps heal sensitive or inflamed skin or rashes. These and many more are great reasons to own a pair of Garneau slippers today!
Machine Washable
No need to have your Garneau slippers dry cleaned when you can wash them at home! Easy maintenance, is a great reason to purchase a pair, just follow the simple cleaning directions on the label.
Genuine Sheepskin
Natural and breathable sheepskin lining that molds to your feet. Available in your choice of white or dark grey (silver fox) linings that are removable for washing, replacement or using with orthotics.