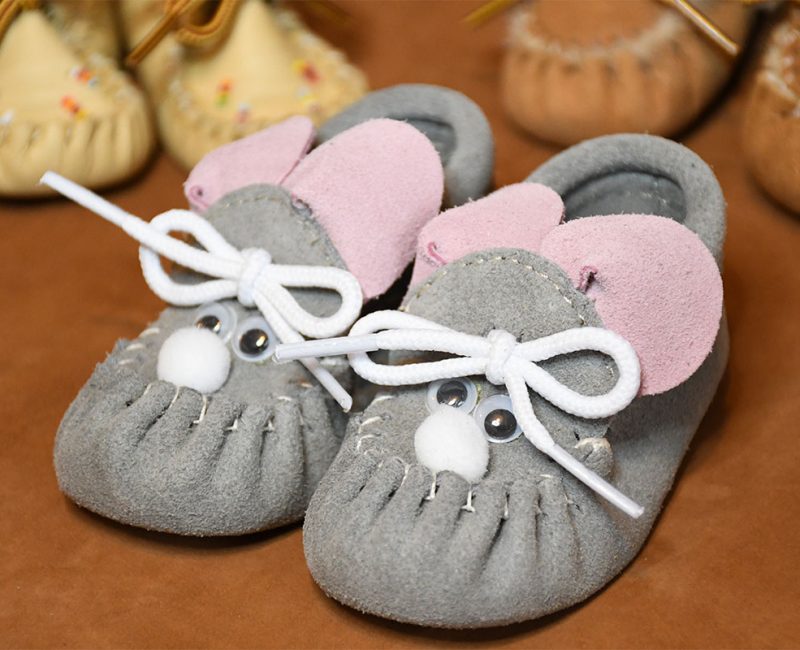 We carry Bastien Moccasins, they are Canadian made and 100% authentic from the Hurons-Wendats First Nations community near Quebec City.
Our Bastien Moccasins are handcrafted, authentic, and extremely comfortable. They can be worn around the house or outdoors and there are many styles to choose from. Lightweight suede with hand-beaded accents, rabbit fur trim, to fleece-lined moccasins for the winter – – we have something for everyone. Come in today to find the right style of moccasin shoes to fit your needs.
PRODUCTS
Bastien Moccasins
Features on why to buy Bastien Moccasins:
Comfortable and Warm
Whether walking around the house in the summer or winter seasons, it's nice to have an extra layer of comfort and protection for your feet from the cold or hard floors throughout the house.
Handcrafted
Using a 6 stage manufacturing process, almost the entire process is hand made by skilled workers. From the tiny beading to the lacing/stitching, each worker carefully works on each pair of moccasins from the start to finish process.
Variety of Options
Our moccasins come in three popular leathers. Choose between deer, moose or suede hides. The suede styles are available with a rabbit trim in a couple of colours. You can also select the type of sole you'd like: leather, double leather, crepe rubber or hard rubber for indoor or outdoor use.